Nothing's ever perfect. But for a medical billing process, perfection is always the goal. There's no way one can finalize payments for medical billings without going through its tedious process. While there are a lot of things to consider in processing one, everything else should be flawless and error-free.
Every health care organization's revenue relies on medical billings. This is why its whole procedure from start to finish is crucial. Without the right knowledge on how to find a healthy system for it, everything else in the medical organization will suffer.
If you're someone from a healthcare organization, or a patient who's curious about what is a medical billing process, read on.
How Can A Medical Billing Process Affect Your Revenue?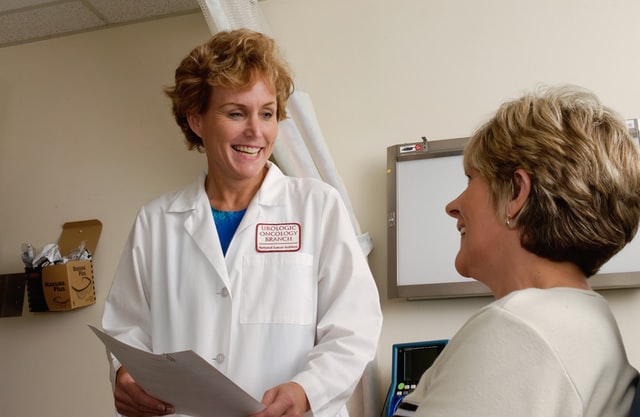 There are a lot of ways to answer this, but the simplest one is this: medical billings, if not properly done, can disrupt any essential medical practice and system. By affecting an organization's revenue cycle, smooth-running operations and procedures can go to shambles because of fund shortage. 
Processing medical billings is one thing, perfecting the process is another. It's not enough to just delegate anyone who can do the paperwork for it. Since the right process includes knowing specific medical codes, you'll need a bunch of skillful professionals to run it.
Other things that you also need to consider are:
The complexities of insurance policies and each patient's plan inclusions.
Timelines of processing for different healthcare insurance.
The intricacies of the collection process for every type of insurance.
Recording and coding process with quality checking
Compliances and rules to follow
Re-processing and checking of errors once claim is denied
The right technology and systems to use
These (and maybe a lot more) can affect the collection process in medical billing and overall revenue cycle. It can be a handful for some, considering that healthcare procedures and systems can also be at risk. But there's still a better way to breeze through it– finding the right medical billing service provider to do it for you.
8 Basic Steps In A Medical Billing Process
All third-party patient statement services know the best way to do this. But if you prefer to do this in-house, you should be able to know the basics. We've summarized these 8 basic steps to get you familiarized. 
1. Patient registration
This key step allows the healthcare provider to collect details from the patient. Once a patient calls for a doctor's appointment with a healthcare provider, certain forms will be filled up for records. Upon their arrival, all primary details like name, date of birth, reason of visit will be asked by a representative. Asking about insurance should come in next, and should ensure that a patient is eligible for the service.
2. Financial responsibility
This step informs and confirms the patient about the details of their insurance coverage. This is where a medical staff will determine which procedures and services will be covered during the visit.
This also includes knowing what type of coverage the patient's insurance has and the plans the patient is eligible to use, while communicating it entirely to the patient. This is to help the biller identify if the patient is aware of the fact that if some of the billings are not covered by their insurance plan or policy, he/she should be able to pay for the costs.
3. Check in and check out
These are two vital steps that are done every time patients visit a hospital. Upon patient check-in, the biller should be able to have them fill up forms (for first-timers) or update their existing records. IDs will also be asked to confirm the identity of the patient, and if applicable, their insurance card
At the time of check-out, reports will then again be recorded and sent to the medical coder. The medical coder then translates this information into a medical code that applies to the patient's diagnosis and details. This is called the 'superbill' which is typically transferred through a software for the medical biller to work on.
4. Superbill creation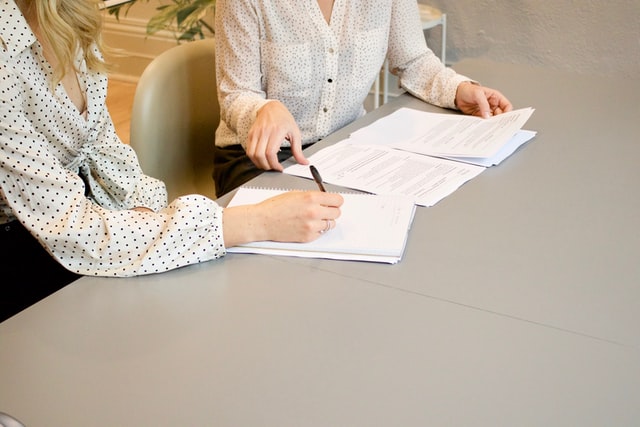 Once the medical coder is done, the superbill is ready for processing. The superbill will be transferred in paper claim form, or a billing software, whichever the health care provider uses. This step also indicates the costs of the procedures, and states it in the claim. These costs only include the bills that are applicable to the patient's contract with the insurance provider.
The superbill also needs to be checked for compliance in terms of coding and format. All details should be accurate, as well as their corresponding codes. The medical biller coder are both responsible for this part of the process. Demographic informations, medical history and procedures usually follow the CPT or HCPCS codes. Each procedures is also paried with a diagnosis code (ICD code). Provider information is also listed using a National Provider Index number (NPI).
5. Claims submission
Then comes the most exciting part– the claims submission. While all preparations were made, it's important to keep an eye on this process. Certain rules from the Health Insurance Portability and Accountability Act of 1996 (HIPAA) required health entities to submit claims electronically, except in certain situations.
This was strictly implemented because manual claims have high error rates and typically takes a long time to accomplish. However, the downside is that not all small and starting healthcare providers have access to the right software or system. If you're one struggling with this, it can be easily solved by hiring third-party patient statement services or a clearinghouse to make the job easier.
6. Monitoring of claims during adjudication
Once an insurance receives the claim, it's bound for adjudication. This process constitutes how the payer (insurance company) evaluates a medical claim and decides if it's valid, and is compliant of all the rules. All the processes before adjudication will be evaluated and checked for the payer to decide if the claim will be accepted or denied.
A claim will be denied if the payer discovers an error, is not accurate with different details, or there are misplaced and misrepresented codes somewhere. Once denied, the payer returns it to the biller to correct it again and resubmit. In this part, submission and re-processing can be really tiresome and can take too much time.
However once everything is in place, a report will be made by the payer discussing all the costs they're willing to pay. For claims that went through this process unscathed and free from error in the first submission, they are referred to as 'clean claims'.
7. Generating patient statements
The next process is generating patient statements after the report is made. This will indicate all the remaining costs the patient has to pay. The biller also provides an Explanation of Benefits (EOB) to the patient. This is preferably the easiest way to discuss to the patient what procedures are included in their plan's coverage.
8. Patient payment collection and follow-ups
Most commonly, the last of this process is the least favorable of all– the collection process in medical billing. If a patient is delinquent on their bills, you or your outsourced medical collection agency needs to have a steady system to make sure payments are collected. It's the responsibility of the medical biller to follow up consistently in order for the bill to be settled as soon as possible.
…..
While there are a number of ways to take care of an entire medical billing process, it takes a steady system to support it. A healthcare provider that performs the best medical billing process can reap all the benefits. For those who are still struggling with this however, there are people who can and willing to help– like us, at MedCal. 
If you need to know more about our medical billing services, feel free to schedule an appointment with one of our representatives.
Resources:
https://www.pettigrewmedical.com/the-key-steps-to-know-for-successful-medical-billing/
https://www.medicalbillingandcoding.org/billing-process/
https://www.bryantstratton.edu/blog/2018/january/medical-billing-process
Last updated on 2022/06/22 | Posted on 2022/06/06