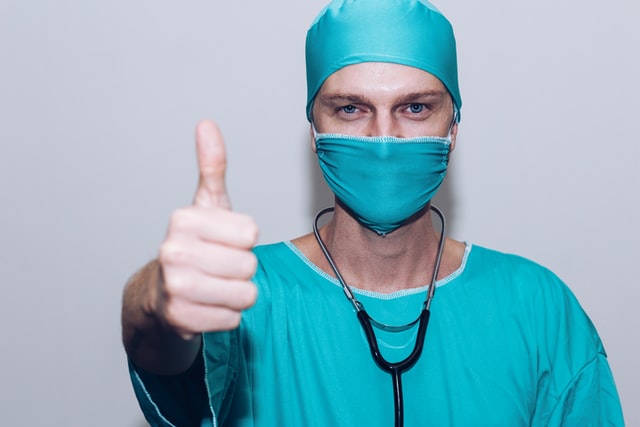 When it comes to medical billing, there are certain processes that shouldn't be overlooked. One of them is the Revenue Cycle Management, also referred to as the RCM. This is one of the most important processes in the healthcare industry and is in fact considered the backbone of any healthcare institution.
Apart from recording each patient's medical issue, medical billing needs a process that keeps track of revenue to make sure operations are in tune with the finances. This process unifies the business and clinical side of things through accurate data recording. This is also done to ensure that while patients are given proper care medically, all business processes, medications, equipment, supplies, and insurance are also taken care of.
Why Revenue Cycle Management (RCM) in Medical Billing is necessary
Medical billing is a complex process, and Revenue Cycle Management keeps these complexities at bay. The RCM in medical billing takes care of the cycle that involves the administrative work that connects finances to their corresponding clinical processes. This revenue cycle motivates both the doctors and patients who take part in the healthcare delivery process.
There are both internal and external factors involving the RCM that can affect the medical billing. Some of the most common are:
Legislative mandates – Medical institutions need to follow certain procedures by law for it to become profitable to support the care delivery process.
Contract changes – Most of the time, insurance policies keep changing and this can affect the patient's financial statements. 
Inconsistencies in data and records – With inconsistent records, there will be higher chances of denial from insurance companies.
Denial from insurance companies – Once denied, another tedious process of following through, checking out discrepancies, and informing the patient can eat away time and energy.
It is also important to note that the RCM in medical billing needs to be handled by professionals. Though it may seem like administrative work, these processes, terms, and coding make it harder and impossible for an untrained personnel to deliver it properly.
Steps in the Revenue Cycle Management Process You Should Know
There are 7 key steps in an RCM billing process. It's helpful to familiarize yourself with it so you can avoid any struggles in the future.
Should you purchase an RCM software for in-house work, or let third-party professionals take this extra job off your shoulders? The answer is clearly up to you. Decide which best fits your current goals, operations, and personnel availability.
While it's cheaper to get an RCM software for this process, it's smart to seek help from third-party professionals who already know everything about it. Buying the software, hiring people to run in, training and delegating can exhaust your time and energy. It's logical to hire skilled medical billing experts and save yourself from the hassles of it all.
2. Patient registration and pre-authorization
This typically begins when a patient contacts a provider and sets an appointment. Relevant patient information will be asked and recorded in this stage. The physician's office gives approval of treatment, medication, procedure, or use of equipment necessary for the patient's medical needs.
Pre-authorization happens when the insurance company decides which of these procedures, treatments and medications are covered, depending on the patient's contract or policy.
3. Charge capture and coding
This step can either be automated, or done the traditional way. With automation, information is instantly generated based on the providers' documentation. For those with a traditional setup, a front desk staff would manually key in the information or send it over to billing.
Coding makes it easier for medical practitioners to know the diagnosis and treatment of the patient in one quick look. This is done by translating all procedures, diagnosis, medications, and treatment into codes that can only be performed by skilled medical coders. The codes should follow the set of standardized rules, at the same time it should concur with the CPT guidelines and the updated ICD-10 coding system.
4. Deductibles and copayments
Most insurance plans have deductibles and copayments as part of their policy. Deductibles in payments can only be availed if the patient has paid its premiums to the insurance company as part of the agreed plan or policy.
Co-payments are the amounts and charges that can't be covered by the insurance company. At this stage, patients should be made aware which of the treatments are deductible and which should be paid from their own pocket.
5. Submission of claims
Once every file is in its proper place, the next step is the submission of claims. Flawed, inconsistent, and incomplete documents can be reasons for insurance companies to deny your claim. This is why it's vital to make sure all records and data are at par with the insurance company's standards.
Cleaning everything out before submitting a claim, also known as 'scrubbing' is the best way to avoid claim denials from happening. At this step, the biller should keep an eye on the acceptance or denial of the claim.
Related: How to Improve Your Medical Claims Billing Process
6. Remittance processing
Once the patient's claims are submitted, remittances will be sent back to them. Deductibles are determined, as well as co-payments but the biller and insurance provider can still negotiate the terms of the contract to ensure that policy coverages are maximized.
At this step, it's also important to note the fee schedules of the billing provider. They should make sure that fees are up-to-date and that payments are given on-time. There are a lot of things that can affect the RCM during remittance processing. That's why it's crucial to have a steady system in place, as well as experts handling the job.
7. Denial management and insurance follow-up
There will be instances that payments will be denied. This is caused by inaccuracy of submitted records, or faulty codings. Once denied, this should be fixed and resubmitted for processing as soon as possible.
Insurance should also be followed-up for late payments, or fees that are only partially paid. Check in the accounts receivable (AR) if there are unsettled payments under the insurance company. It's important to follow them up at once to avoid late settlements.
8. Patient collections
The last and the hardest part of the RCM is collecting payment from patients. Aside from setting up statements delivered via mail, it's also important to have a dedicated person who can talk to patients about it when they are in the office.
To prevent backlogs of these collections, it's helpful to have automated systems that tell patients to settle their fees within a specific timeframe. Like sending them statements every end of the month, or giving them deadlines with late payment charges as penalties.
…..
It's a tough job to keep track of all these things while running a big (or even small) healthcare organization. However, not having the right revenue cycle management (RCM) process can result in revenue loss which can disrupt your overall operations flow. 
To make sure everything in the medical billing section is well taken care of, you can take the easier path and have third-party experts like us handle all your RCM medical billing for you. Talk to us to know more.
Last updated on 2022/06/21 | Posted on 2022/05/12