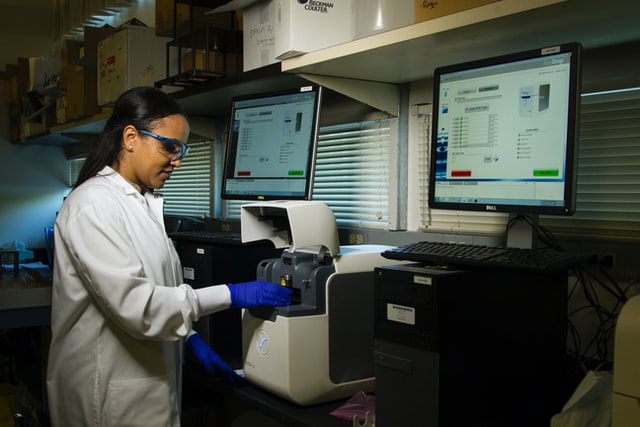 While medical practitioners and caregivers are considered the most vital components of a medical institution, their work is highly dependent on administrative processes. Skillful backend office staff make up a relevant portion of the workforce in the hospital. They keep operations and day-to-day medical documents in check, including the responsibility of medical billings.
Inhouse staffing can do a lot for your business, however, it stays as a traditional and long-term option. When huge workloads are imminent and staffing sources are a big problem, you shouldn't let your staff and business suffer. Maybe it's time for you to widen your horizons– Outsourcing your medical billings and processes can be your best bet.
Why outsource your medical billings?
We can't think of any reason why you shouldn't let medical billing companies handle your medical bills. If you're not aware of any, or simply not convinced, here's to help you decide.
1. You'll have full control
Most fear that once they start outsourcing their medical billings, ownership and control will be compromised. But that's nothing but a misconception. As a matter of fact, outsourcing medical billings puts you in better control of your business processes.
Since medical processes are being handled by experts who are dedicated to process billings for you, you don't have to manage billing issues that are not worth your time. You'll have full control over your operations, and staff hours will be allocated to other needs of the business.
2. It'll cost you less
Yes, you will have to pay for a third-party service, but in retrospect, this can cause you a lot less. Processing your medical billing inhouse may mean hiring more staff when the workload gets heavier, having to work on its software and hardware (including maintenance), staff and personnel salaries, and costs of office and medical equipment.
Outsourced billing services can maximize your money. A one-time upfront cost of a billing service takes away the stress of managing billing issues and lessens valuable staff hours. Also, these third-party billing companies handle a lot of private practice billings that you don't have to shoulder all the software and hardware costs and maintenance fees yourself.
3. Transparency and safety
Medical billing outsourcing may look like you're entrusting your business processes to complete strangers. This may be true at some point, however, as a client, you have all the right to look for the best billing company that supports your needs and suits your preferences. Billing companies know this too, which is why their main goal is to maintain your trust in them.
Most established billing providers secure transactions with HIPAA-compliant credentials while safeguarding their database from hacking attempts. With the amount of billings they process, these providers have secured their infrastructure and worked on their security to avoid any issue. Expect that they will be transparent and will always keep you in the loop of things about your account. They might even have set certain metrics just to earn consistent positive reviews from you.
4. Faster payments
The best thing about outsourced billing services is that it provides you professional service of handling billing processes. When medical billings are processed better, there will be little room for errors, and will speed up the approval from insurance companies.
Outsourced medical billing companies also have set their workflows in accordance to processing needs. Every transaction will be smoother and error-free, without you having to worry about anything.
5. Stress-free work environment
The medical field is not spared from the 'Great Resignation' bane. Medical practitioners and staff demand proper environment where they can thrive in their careers. Medical billings can be an important process of the business, but no one who's in medical practice has ever dreamt of filling out paperwork and chasing insurance companies in their career.
By outsourcing medical billings, you're freeing up your staff from the stresses of billing paperwork. Letting them focus on patients keeps it their priority, which keeps them invested to their work, and happier with their career. You won't have to worry about hiring dedicated medical teams or admin staff either because these things will all be covered by outsource companies.
6. Lesser billing errors
Medical billings need precision and accuracy, and requires perfection in all aspects. There shouldn't be room for error or your revenue will suffer the consequences. One tiny mistake can lead to delayed payments and disruption of medical processes. It's no surprise to know that in medical billings, mistakes can be costly.
Which is why, if you don't have time (and budget) for mistakes, it's best to take it to pros. Outsourcing medical billings helps your business be more profitable. With you focusing on the most important aspects of business and your patients, you're also assured that your cashflow and business revenue won't be compromised. 
Related: 5 Common Medical Billing & Coding Errors
7. Adherence to changing regulations
Rules of healthcare change every so often that it's difficult to keep track. New protocols are set, and if you're not aware of it, mistakes will be inevitable– And you know you can't afford to make mistake when processing medical billings.
Outsourced medical billing services are always on top of these changing rules and regulations. This helps them submit clean claims to avoid denials. This is also one of the reasons why it's better to entrust your billing processes to them.
8. Expert-level transactions
Everything is complex when it comes to medical billings. While you can train a person with no medical background to handle it, there will be scenarios or questions that only someone with a steady set of skills can answer. If the one handling this is not knowledgeable enough, mistakes will continue to be made, and claim denials will be certain.
Service providers only have well-trained staff to answer even the most complex of questions about medical billings. Outsourced medical billings will have greater chances of staying up-to-date with processes and rules to be able to produce clean claims. Teams with top skills and knowledge comprise their organization to keep mistakes from occurring.
9. Scalable business growth
Billing companies outperforms private practice by 15% when it comes to processing medical billings. Better performance and results is best for the revenue and cash flow of any medical organization.
With lesser interruptions in your daily operations, complications will also be reduced, allowing you to focus on scaling you business and taking care of clients. This is recommended for businesses of all sizes– whether you're a big player wanting to specialize on something, or a small and start-up aiming for growth. Your revenue lies on bills payment, and if that's as important as your business' success, you shouldn't be scrimping on that.
….
When the going gets tough, you should be able to find better ways to deal with it. Outsourcing medical billings might be the missing link towards your organization's success. If you need to see how it can help you further, allow us at MedCal to walk you through our top-notch services.
References:
https://www.flatworldsolutions.com/healthcare/articles/reasons-to-outsource-medical-billing.php
https://education.ncgmedical.com/blog/10-reasons-to-outsource-your-medical-billing
Last updated on 2022/06/21 | Posted on 2022/05/30